---
---

The Registry Site for the
Jeep CJ-8 Scrambler, Overlander and Alaskan Postal Delivery
and the Long Jeep Information Portal
26,675 CJ-8s left to find!
1,000th CJ-8 Registered on Sep 6, '07
---
Registry

Listed by Year then by last 6 of the VIN

Search by "Mods" (non-functional currently)
---
---
Information

Jeep Articles

Other Jeep Pages

(some of which are Jeeps)
---
CJ-8 and Member Recommended Jeep Clubs
---
Pictures etcetera

Screensaver

(non-functional currently)

Other nonsense

(non-functional currently)
---
---
Companies that ROCK!!!**

** these logos are property of the companies they depict. My endorsement is my personal opinion, based on whatever criteria I see fit.

Shrockworks is a small American company making an excellent product for a good price - can't break 'em, can't beat 'em. Now featuring Scrambler specific rocker slider armor!

Gale Banks Engineering - I've piecemealed too many systems together over the years to mess around. Banks kits are the best in the business, and worth every penny.

When my Excursion beats a Mustang, Banks was probably helping!

These guys know trannies and saved my bacon!

Best prices on diesel gear that I've found anywhere, and believe me, I've looked!

The other company that has saved me time, money and my mind!

I've beat the crap out of their front bumper and shackle reversal. They stand behind their products. Quality stuff, for sure!

I've beat their winches beyond expectations. Their customer service folks really know their stuff too!
---
CJ-8Club Chapters Other Clubs See Registry Submit Registration Screensaver
Other Nonsense Links Articles My Scrambler SupportGear
---
Contact me with questions or comments

---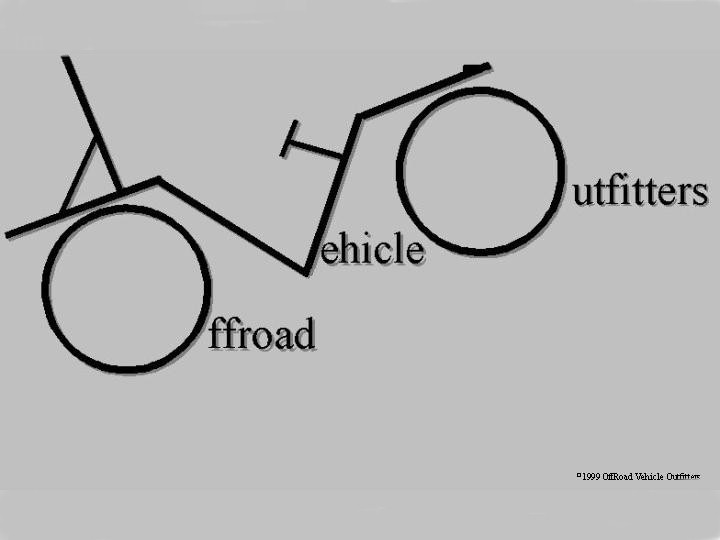 Not affiliated with American Motors Corporation, Jeep® or Daimler-Chrysler. ©1999 OffRoad Vehicle Outfitters.