---
---
Here's where I'm going to put pictures of all the different types of Jeeps. Here's a good link to check out the history of Jeeps. The best books that I've found are:
Jeep: Warhorse, workhorse & boulevard cruiser, David Fetherston, Osprey Publishing, 1995.
Jeep Owner's Bible, Moses Ludel, Robert Bentley Inc. 1998, 1999.
Jeep 4x4 Performance Handbook, Jim Allen, MBI Publishing Company, 1998.
Note: I'm not the best at telling a bantam from ma, mb, m38, cj-2, cj-3s. If I've mislabeled, please let me know.
Bantam

MA/MB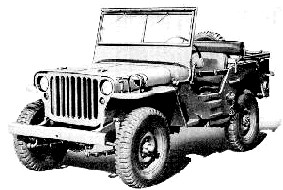 M38
Willys Wagon

Willys Jeepster

Willys pickup

Forward Control (remember everybody that was doing the cab-over thing? Chevy and Ford did too) I'm also told that there was an FC-160 too.

M700 Series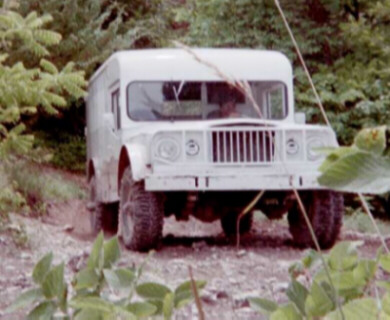 This is an M725 Ambulance. There is also an M715, M724, and M726. 5/4 Ton, these are serious machines!
CJ-2 series looks like the army version, two piece square windshield. I believe also has dents in body for shovel and axe to fit into.
CJ-3 series a few styling changes from the '2. One piece windshield. 3A has short hood, 3B has tall hood to accommodate the hurricane engine instead of the F-head.
CJ-5, note the door shape.

CJ-6 long wheel base CJ-5, stretch between door and wheel
CJ-7 lengthened CJ-5 with bigger door openings, longer front clip, seats further from dash, etc.

CJ-8
From a Jeep Ad:

, stretch between door and wheel, wheel and tail. Here's a link to an absolutely pristine Jeep CJ-8 Scrambler that's been sitting on eBay, waiting for someone with $50,000 to take it home!
The Overlander CJ-8:

The very rare Alaskan Postal CJ-8: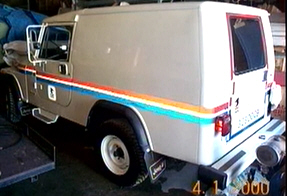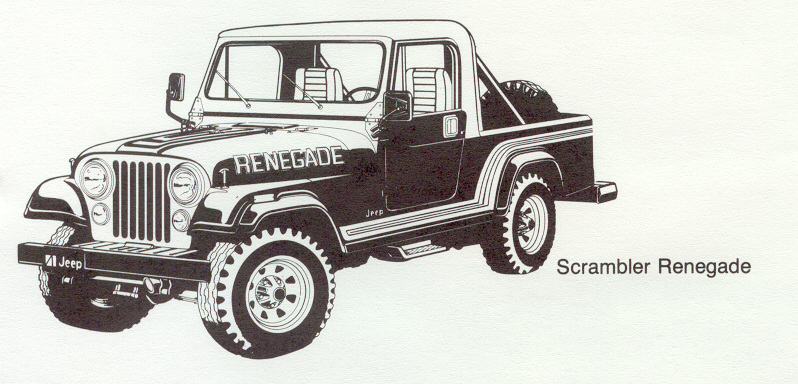 CJ-10

DJ - 2wheel drive postal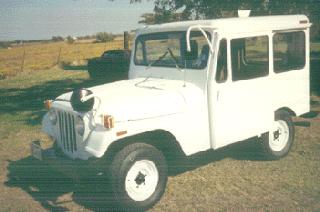 I got the following from a helpful Jeeper overseas:
hey guy
we have in Israel hundreds of cj 8 all the way to 1990
and can get you some interesting info
cj8s = (s for short) same wheel base short rear end
cj8L =( L for long) same wheel base long rear end
1992 we got the YJL (long)
2005 we got the TJL (long)
see this http://jeepolog.com/178.html
wana now ans see more - let me know
and ill get them to start coming to your site
Not affiliated with American Motors Corporation, Jeep® or Daimler-Chrysler. ©2000 OffRoad Vehicle Outfitters