Propane page
Here's where I will chronicle "my life with a Propane Jeep" ... no where else to put this stuff, really. The buildup got me the components and a starting point. The frame-up resto-build got me the driveline. Here's what's not there:
I have an OHG-450 mixer, OHG X-1 converter, a Manchester "manifold" 13x13x32 tank, which is a 13x32 cylinder hooked to another one permanently. 12vDC filter/lockout solenoid at the rear with the tank, and a second lockout at the mixer up front. I currently have that circuit through a kill switch, but need to run it through an oil pressure shut off switch to be truly safe in the event of an accident. I have an Autotronix 4045 reading a Bosch 4-wire O2 sensor.
Here's the proper routing of vacuum lines for the mixer, converter and closed-loop solenoid.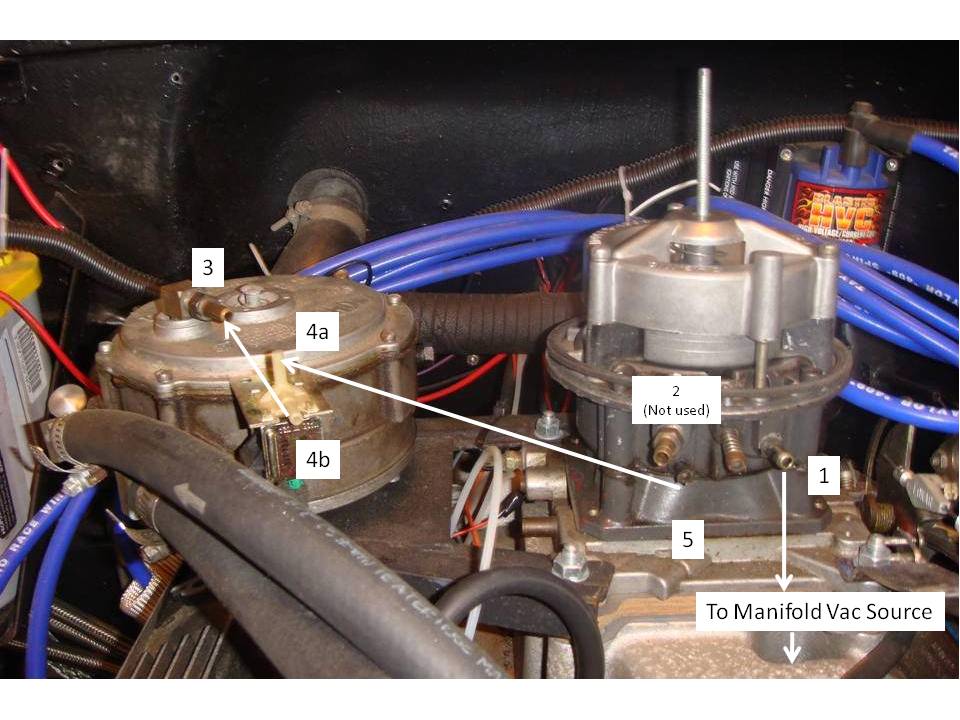 My timing is currently somewhere in the 40 degree range. I haven't adjusted it yet, since I have finally got the fuel rods punched down enough to make it run rich through the RPM range. Now I can connect the Autotronix which will tune the mixer, then I can adjust the timing to match it. That's the plan anyway.